Our Good Business Statement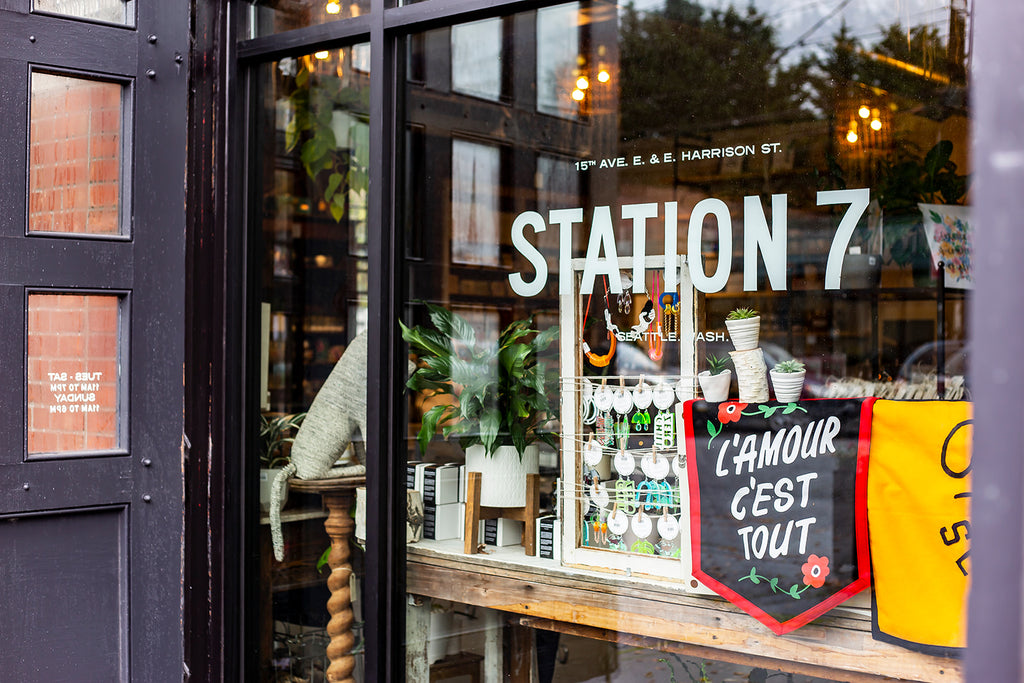 We believe that small businesses have the power to change the world. We've put together what we call a Good Business Statement. It sums up what we care about and what we're using Station 7 to do about it.

SUPPORT SMALL BUSINESS. 
We know that businesses only exists as long as we support them. As a retail business, we buy products from other businesses, and we prioritize spending with and supporting local businesses, businesses owned by Black people and other people of color, woman-owned businesses, LGBTQIA+-owned businesses, and other businesses from marginalized communities.
GIVE BACK. 
As of October 2020, we donate 5% of net income to a cause we believe in, rotating on a quarterly basis. This money goes to organizations supporting racial justice, protecting the earth, mental health awareness, animal welfare and LGBTQIA+ causes. Q4 2020 we are donating to The Loveland Foundation.
SPEAK UP. 
We won't be silent about the things that matter. We stand for building an anti-racist world, for LGBTQIA+ equality, for women's rights, and for the empowerment of all marginalized communities. We welcome people of all races, genders and abilities here.  
VOTE WITH OUR DOLLARS. 
We believe that every dollar we spend is a vote for the world we want. So, we do our best to spend our money with businesses who have responsible environmental practices and have values aligned with ours. Where possible, we aim to spend with small businesses, local businesses, and businesses owned by marginalized communities.
REDUCE ENVIRONMENTAL IMPACT.
We are actively working to mitigate the impact of being in the retail industry. Whenever possible we order recycled and otherwise environmentally friendly shipping and packaging materials. 
Want to write your own Good Business Statement? Download our free guide here.
*This is modeled after our sister-company Good Sheila's 5% for Good, and to maximize our impact, we give to the same organizations each quarter.